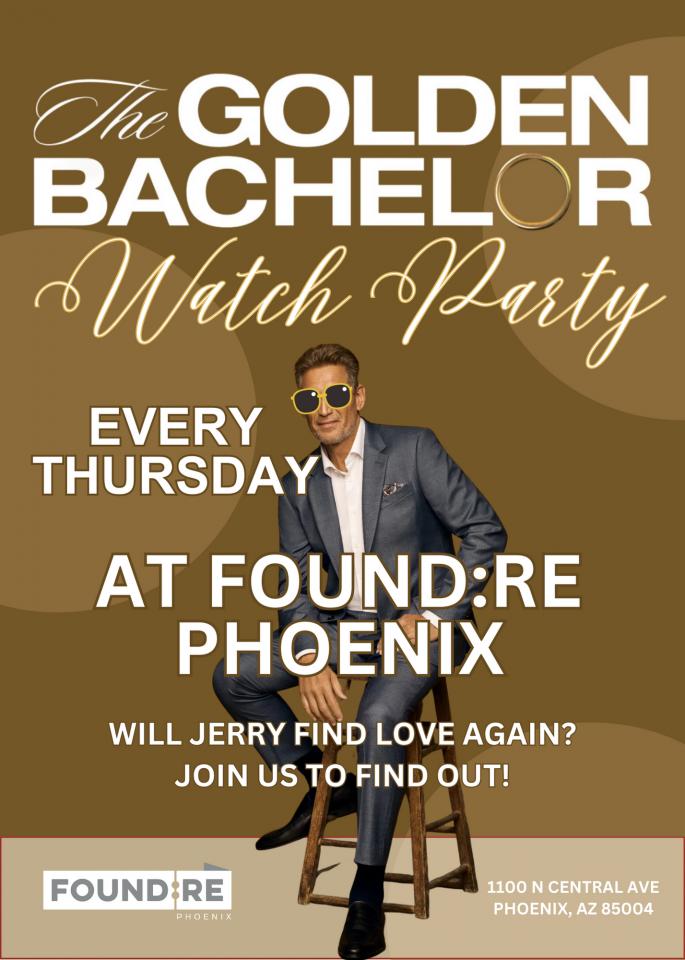 It's never too late for love! With the upcoming debut of "The Golden Bachelor," during which 71-year-old Gerry Turner will be hoping to find true love reality-show style, FOUND:RE Phoenix is hosting weekly watch parties every Thursday starting with the shows premiere on Thursday, September 28.
During each viewing party guests can watch the show while enjoying food and drink specials (charcuterie board with golden beets and prosciutto roses paired with an Aged to Perfection Paloma, anyone?), Bingo and brackets and interactive audience participation voting and bets with prizes.
Reality show lovers are invited to come and connect with the community during this weekly event, which will continue throughout the show's season. For more information, please visit foundrehotels.com or call 602-875-8080.
Date: Starting Thursday, September 28
Location: FOUND:RE Phoenix Hotel located at 1100 North Central Ave., Phoenix AZ
This weekly event is complimentary to attend. Food and drinks will be available for purchase from MATCH Market & Bar.
For more information, please call 602-875-8080.